Posted by Todd Miechiels in
B2B Social / Viral
on Jun 3rd, 2009 |
View Comments
This figure, which sounds authenticated and accurate, blows my mind: Only 11.8% of the Fortune 500 have an active blog.  Wow.  It's 2009 and we haven't time-traveled back to 1977 and joined the Dharma Initiative in Lost, right!??  That blog statistic, which I saw on John Cass' blog makes me think that the other
88.2% of the Fortune 500 are still stranded in 1977.  Even with Barbara Rozgoniyi's similar synopsis, she still puts the figure at a "whopping" 16%.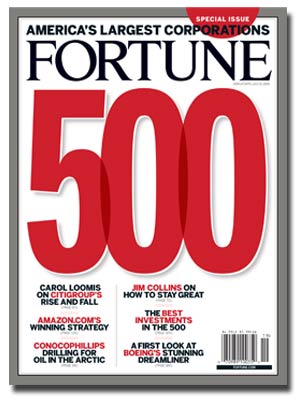 I looked up these figures after seeing the recent Forrester report on B2B buying behavior.  The main point of the article is that over 70% of B2B decision makers are using social media in some fashion, yet as the Fortune 500 blog stat demonstrates, even the big dogs aren't showing up to the social media party (yet).  As the author's colleague, Josh Bernoff is quoted as saying, ""If you're a B2B marketer and you're not using social technologies in your marketing, this report means you're late".
As an online lead generation specialist who works with B2B professional services firms, I see firsthand how pay-per-click search advertising is getting more and more expensive.  This fact, combined with the "salesy" perception that can go along with paid search ads
in a prospect's mind, means that I'm having all of my clients take a more serious look at social marketing.  And why not!  After all, if the big dogs are still in the doghouse, the crafty, intelligent client can establish online ties and really get to know their prospects well through corporate blogs, comments on other blogs, public reviews, and social networking sites (like Twitter and Delicious).  Many of my clients, who market to B2B decision makers, are very media and technologically-savvy, especially in their personal life, but they aren't quite sure how to proceed with a smart, fluid social media presence.
I have two core pieces of advice that I'm in the process of executing myself for my own business development efforts- "Just do it" (thanks, Nike) and "Paralysis by analysis is baaaaad" (thanks, me).  Please let me know your thoughts below!
blog comments powered by